Condition
monitoring
in real time.
Condition
monitoring
in real time.
Digital Twin
The digital twin – a virtual image of a real process, product, plant, or entire production line – is a central element of any smart factory.
An example can be found at the newest Rittal plant in Haiger, which is designed and successfully operated according to Industry 4.0 principles.
Here, a digital twin has been implemented for the production lines based on the ONCITE solution system. The integrated GEC Platform acts as a central data hub and collects the data that accumulates from a wide variety of sensors, harmonizes it, and makes it available as a digital twin for data analyses. ONCITE also provides the 3D model of the production line. The continuously generated sensor data (real status view of the plant) is displayed on the virtual image of the respective plant component. If problems arise, they are immediately visible. The system transmits the data in parallel in near real time for detailed analyses. With constantly growing data volumes, the optimal production figures can be determined and even the smallest deviations can be detected.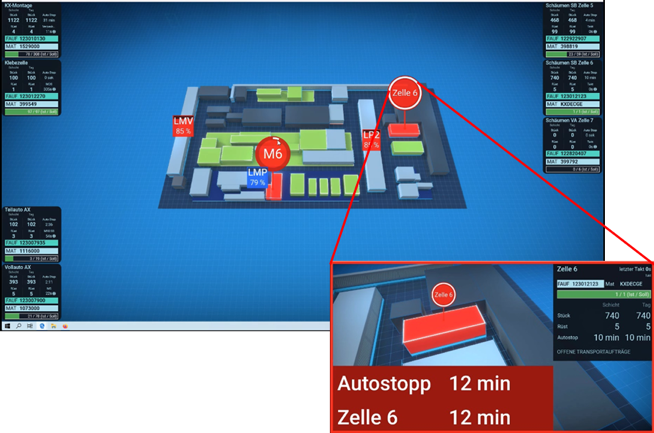 In the best case, the deviations can be corrected fully automatically via the closed control loop, in a move toward a data-driven automation system. These cycles use machine learning to enhance and continuously improve the plant's learning curve.
Via the smart MOM system, which is also available and operated on ONCITE, the relevant production data is consolidated in a standardized data model, which in turn can be combined with the sensor data (IIoT data) for intensive data analyses. For example, condition histories of the machine can be displayed and evaluated in a freely defined retrospective period in conjunction with the sensor data.
Industrial Solutions
Learn more about our solution concept for the digitalization and automation strategy of the manufacturing industry
Cloud Automation
German Edge Cloud offers you the freedom of choice of a diversified cloud strategy.