Awards:
Outstanding solutions.
Awards:
Outstanding solutions.
German Edge Cloud and ONCITE have
already received various awards and nominations.
A selection: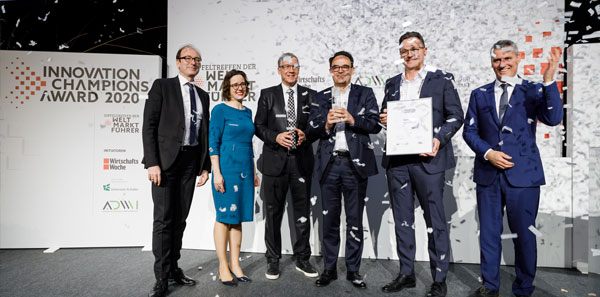 Innovation Champions Award 2020
German Edge Cloud won first place in the "Innovation Champions Award 2020" with the world's first real-time, data-sovereign, AI-based edge cloud data center. The prizewinning solution is used for the industrial processing of production data. The award, presented by the WirtschaftsWoche journal, St. Gallen University, and ADWM (Academy of German Global Market Leaders), recognizes the most innovative companies in Germany.
The Innovations Award for ONCITE was presented at the Summit of Global Market Leaders 2020 in Schwäbisch Hall, attended by leading figures from politics and industry. The "all-in-one edge" solution was dubbed a "flagship for German industry" and awarded first prize in the Technological Innovations category. "We are extremely proud that our development has been honored in such a high-caliber environment," said Dr. Sebastian Ritz, Managing Director of German Edge Cloud, a subsidiary of the Friedhelm Loh Group. "The jury's decision reaffirms the feedback we have received from our customers: Digital optimization of production, value creation with production data, and the protection of expertise with data sovereignty are pressing issues facing the whole of German industry."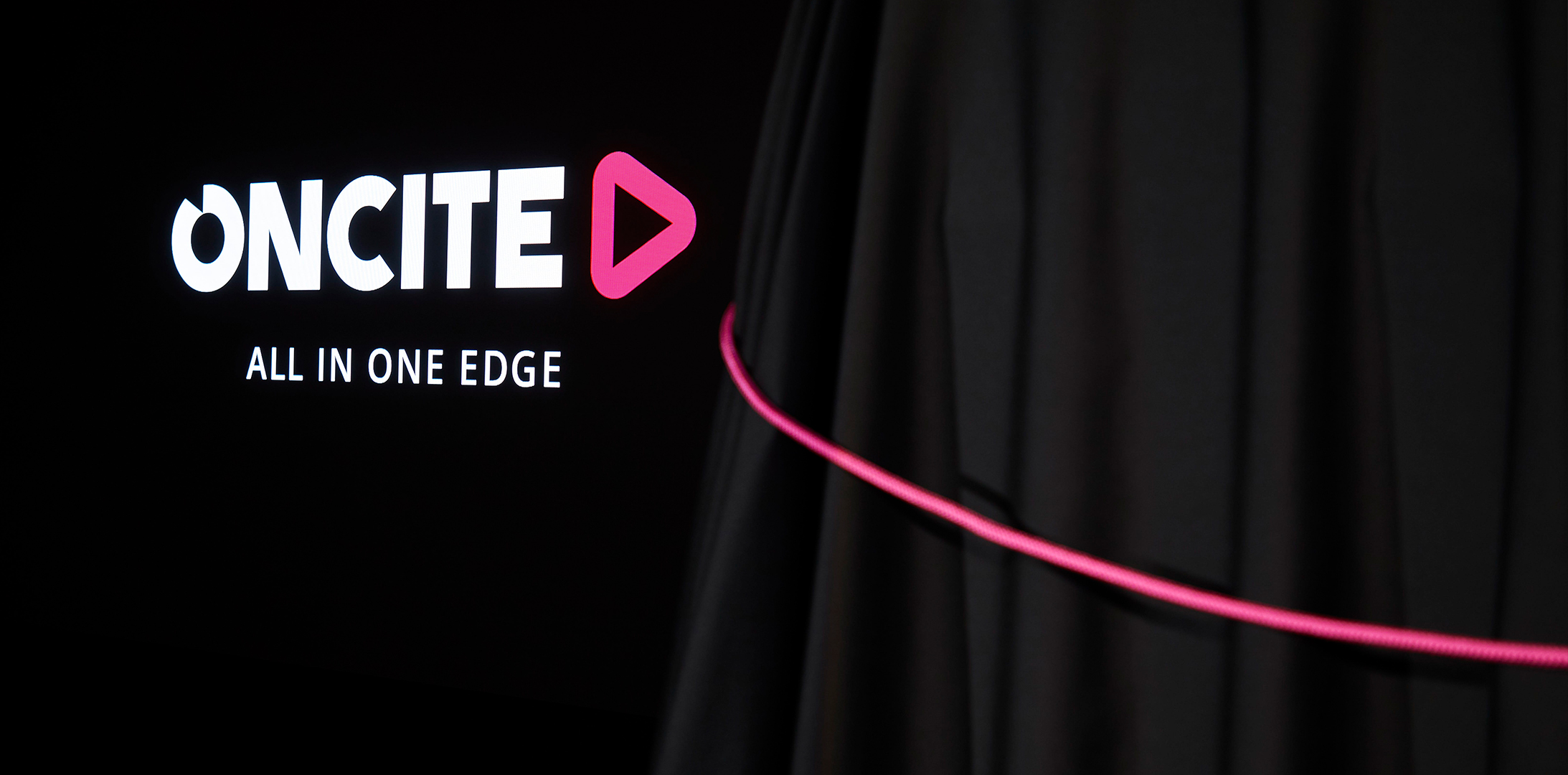 Nominated for the Hermes Award 2020
ONCITE, the first AI-based and real-time-capable edge cloud solution for in-plant industry 4.0 processes, was one of three nominees for the Hermes Award 2020.
The Hermes Award is presented each year at the Hanover Fair to a company whose products or solutions demonstrate a particularly high degree of innovation. Only solutions that have already proved successful in practice are considered for selection.
Prof. Neugebauer, chairman of the jury and President of the Fraunhofer Institute, explains the reasons for the selection of the nominees for 2020: "The excellent applications underline the great reputation and outstanding importance of the Hermes Award, which has not lost its global appeal, even in times of crisis. As chairman of the jury, which consists of independent, internationally renowned market and technology experts, I am convinced that the nominees are perfect representatives of the innovative power and creativity of the industry."
With regard to ONCITE, the jury particularly emphasized in its statement the "continuous use of digital data in real time and the secure environment for digital value creation". The jury also recognized that ONCITE is considered the "nucleus" of GAIA-X, a project aiming to build an efficient, competitive, secure, and trustworthy data infrastructure for Europe.