Catena-X-certified
ONCITE Digital Production System
Catena-X-certified
ONCITE Digital Production System
Rapid and compliant digital transformation automobile
ONCITE DPS is the first Catena-X certified solution and is seamlessly integrated into the network. It allows you to quickly benefit from the advantages of the joint data infrastructure and digitalise your manufacturing processes in a compliant manner. With the ONCITE DPS of the German Edge Cloud, German SMEs are not merely on the periphery of what is happening, but right in the middle.

"As a founding member, we find it important that medium-sized companies have access to the Catena-X network, because the automotive industry is facing major challenges. The digitalisation, electrification and networking of supply chains calls for new technologies, processes and infrastructures. Integration into the network may be crucial for market players to remain remain competitive and innovate."
Dieter Meuser, German Edge Cloud's CEO Digital Industrial Solutions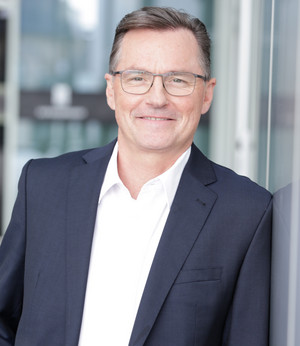 Your benefits of
Catena-X certified ONCITE DPS
The goal of Catena-X is to advance digital transformation and networking throughout the automotive value chain. ONCITE DPS offers fast and secure connectivity with the Catena-X network.
More efficient and secure data exchange
Optimised processes and reduced costs
Development of innovations and new business models
Securing competitive advantages
With valid production and process data, improve quality
Use the potential offered by the ONCITE Digital Production System
Revolutionise your automobile production
Contact us to get more information
Solving current challenges in the automotive sector
For example, the Catena-X certified ONCITE DPS provides the basis for numerous use cases such as faster traceability of parts over the entire life cycle and automated quality control with a professional track & trace service. This also makes it possible to track the carbon footprint or enables new business models such as '­as a service'.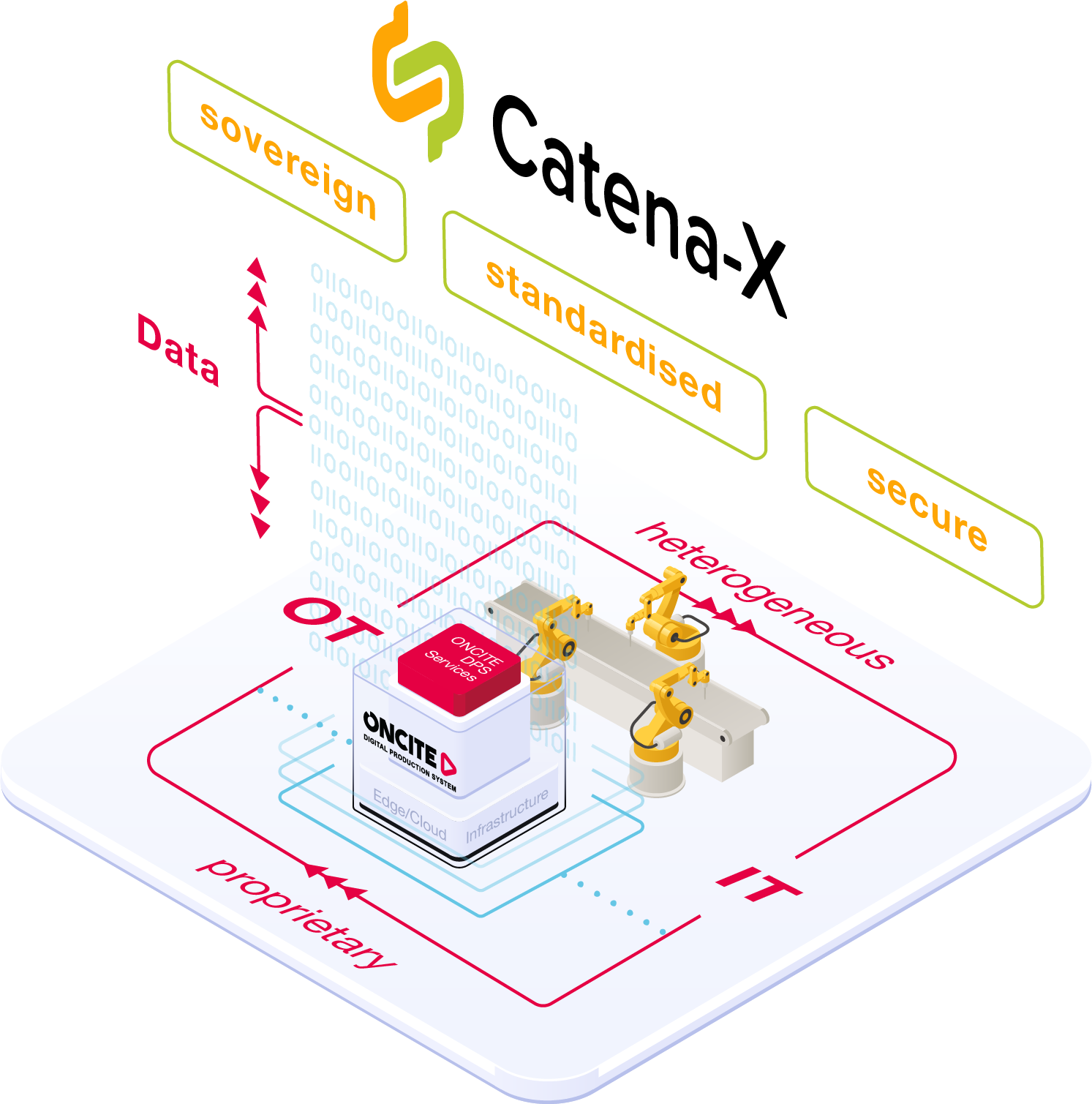 Fast and reliable production networking
ONCITE DPS – Technology platform for professional data management and maximum interoperability.
ONCITE DPS as well as an IoT and low-code development platform. Based on a cloud-agnostic infrastructure and the integrated EDC connector, ONCITE DPS meets the high requirements of data security and data sovereignty, in line with the strict Catena-X specifications.
Your secure gateway to the data room
Catena-X certification ensures that a software component is interoperable, data protection compliant and safe to use in the Catena-X data room.