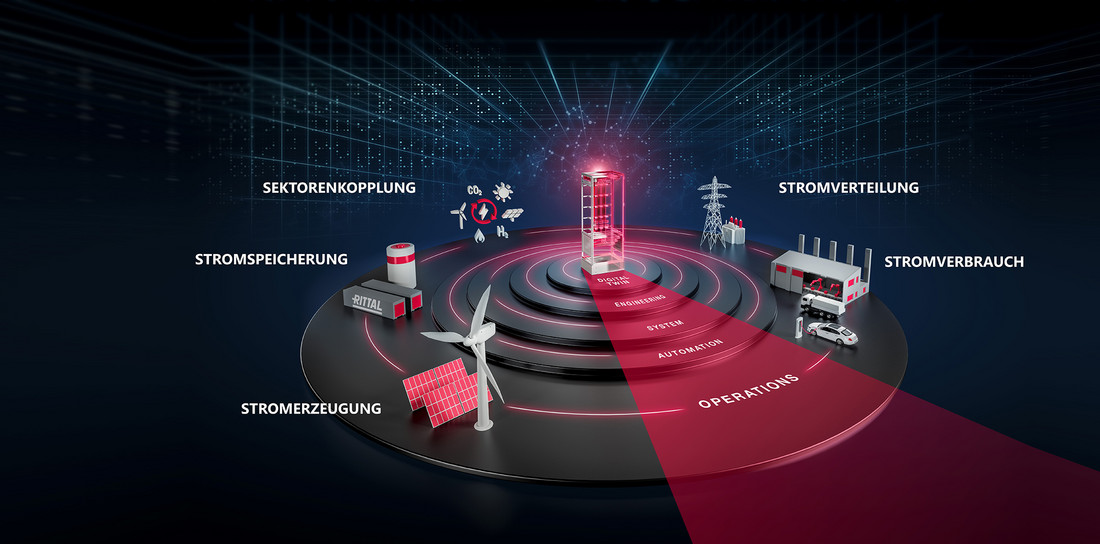 From saving electricity to the energy transition
The "All Electric Society" is making huge strides, leading to significant changes in the power grids and the entire energy system. Will industry have enough affordable electricity available? This is a decisive question for the future of companies and the business location. At the SPS trade fair, Rittal, Eplan, Cideon and German Edge Cloud will show how the industry can become an enabler in several critical areas through combined competencies, standardised processes and connected data spaces – from power generation and storage to sector coupling and power distribution to the management of energy flows in their businesses and factories.
The affiliated companies will be talking with trade fair visitors about which concrete opportunities the transformation can create for panel builders and switchgear manufacturers, as well as for the energy industry and factory operators. "The overarching principle of action is to industrialise entire process chains with consistent data and coordinated software and hardware," says Raphael Görner, Head of Rittal's Energy & Power Solutions Business Unit. This is reflected, for example, in energy grids. Regardless of a scarcity of skilled workers, speed is required when building new infrastructure. Rittal and Eplan will discuss the role of digital twins in the "Energy Flash online talk". "We need high data quality right from the start so that the digital workflow can unfold its full effect," says Jan Oliver Kammesheidt, Vertical Market Manager Energy at Eplan: "Our experience with the high degree of industrialisation in mechanical engineering shows this potential. We want to make these systemic benefits, including automated engineering, even more accessible to the energy sector."
Pioneering solutions for network infrastructure
Visitors to the trade fair will see concrete implementation based on the example of a transformer station. Grid operators need large numbers of transformer and substations to distribute electricity to end consumers efficiently. The idea is that Eplan offers a complete standard-compliant industrial project as a default, including a list of equipment typical for the industry. It only needs to be customised if required. This creates more speed through standardisation, starting as early as the engineering stage.
The data record also contains all the information needed for modular Rittal system technology and for processing with machines from Rittal Automation Systems and Ehrt in further processes. The result: greatly reduced time and costs, standard-compliant execution and a digital twin for operations. "With Eplan and Rittal as pacemakers, we are expanding this standardisation principle for ever more applications," Mr. Görner explains.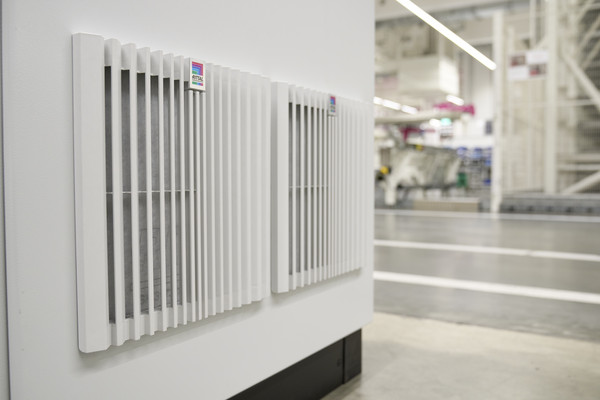 Seemingly simple technology made smart: The new Blue e+ fan-and-filter units transmit data via the Rittal IoT interface and issue temperature alarms and filter replacement predictions.
Energy efficiency transition for industry
However, not only do the grids and energy systems need to be expanded to achieve the energy transition. Manufacturing industry companies must also initiate an energy efficiency transition. These consume almost 45% of Germany's electricity. This will call for high consistency in using energy-saving technologies and, secondly, the reorganisation of manufacturing processes as smart production so that they can be managed according to energy aspects.
"When it comes to infrastructure, we want to support our customers, particularly in the area of climate control for enclosures, machines, IT solutions and energy storage systems so that we can tap into the major potentials for optimisation," says Lars Platzhoff, Head of Rittal's Cooling Solutions Business Unit: "Market-leading energy-saving cooling technology is the foundation, but we must also simplify planning, configuration, replacement and operation for our customers to broaden the range of technologies." As a result, Rittal focuses on expanding Rittal Blue e+ cooling technology with energy savings of up to 75% for ever more applications and offers customers comprehensive advice and services like efficiency analyses and ROI calculations.
The latest trade fair innovation is the RiTherm application. The tool, which has now been set up in the Eplan Cloud, supports customers in planning the climate control of control and switchgear systems, including the heat dissipation certificate and carbon footprint. Rittal is now making even seemingly simple technology intelligent: The new Blue e+ fan-and-filter units supply data via the Rittal IoT interface and issue temperature alarms.
"We also see a great potential for development in IT cooling. Given the increasing power density in data centres, direct liquid cooling will play an increasingly important role, in part because it makes heat recovery easier," Mr. Platzhoff adds.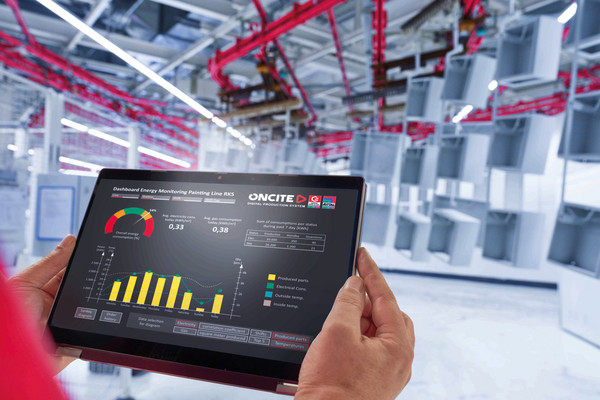 In the future, factory operators will also have to manage their production based on the availability and price of energy. The basis will be a universal digital platform, such as the ONCITE Digital Production System for the transparency of smart production.
From saving energy to management via smart production
In factories, the transformation must cover more than just the pure energy efficiency of the systems. "If we no longer have enough cheap electricity available all the time, factory operators will have to manage their production according to the availability and price of energy," explains Dieter Meuser, CEO of Digital Solutions at German Edge Cloud: "The basis for this is the flexibility of a universal digital platform such as the ONCITE Digital Production System, which integrates energy monitoring data into the transparency of smart production." To do so, it must be linked to the data rooms relating to products and automation. This is where the sister companies contribute their expertise: Eplan and Rittal for the automation twin and Cideon for the product twin.
Press Contact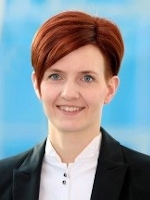 Dr. Carola Hilbrand
Director Corporate Communications
Telephone: +49 (0) 2772 505-2527
Email: hilbrand.c@rittal.de
Press Contact