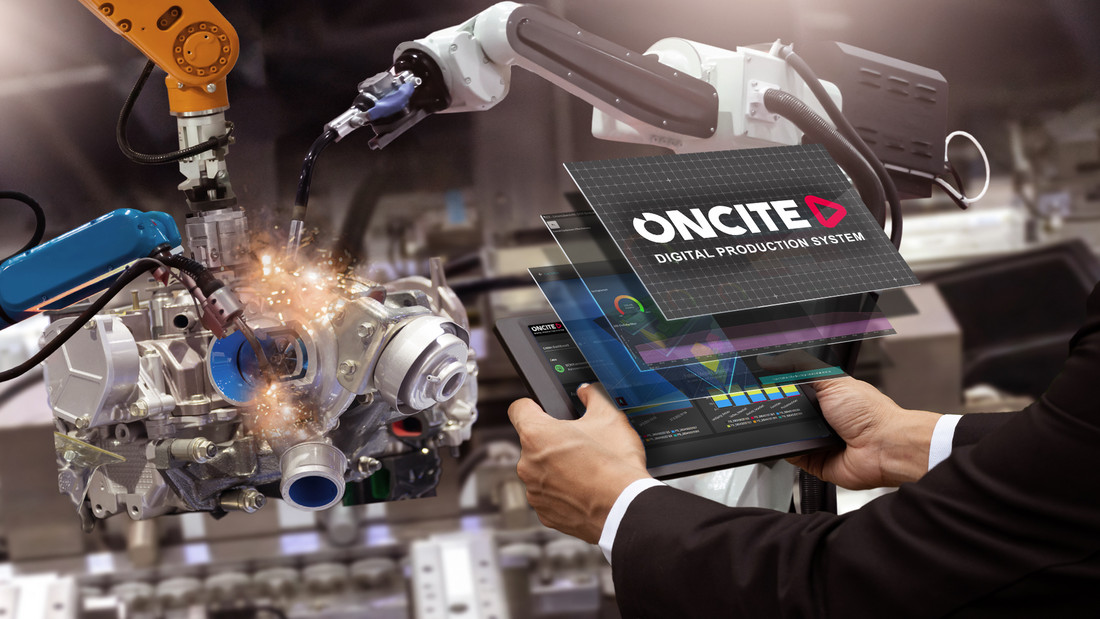 ONCITE DPS is the first solution with Catena-X certification
German Edge Cloud's ONCITE digital production system was the first solution to be certified by Catena-X. The production management system thus gives easy access to the ecosystem for companies in the automotive industry manufacturing environment. This solves current challenges such as faster traceability of parts over the entire life cycle, uncomplicated quality checks, and a more resilient supply chain, based on continuous data chains and sovereign data exchange.
More digitalisation and comprehensive networking, this is what is moving the automotive industry, as is currently happening in many sectors. First and foremost – the questions: How can processes be efficiently and safely optimised and costs reduced while, at the same time, data can be exchanged across a wide range of areas, for example, to trace parts? How can regulatory requirements like data protection regulations be met, while products and services are still kept competitive?
Catena-X addresses precisely these challenges. It creates a uniform data infrastructure and makes it easier to connect players in the value chain. Catena-X also makes it possible to develop innovations and new business models. At the 2023 Hanover Fair, the network demonstrated, for the first time, the data exchange with representatives of well-known corporations and medium-sized companies in the automotive industry. At the same time, the certification process was opened for service and app providers who want to make their solutions available. To do this, they must meet the Catena-X standards. Certification, for example, guarantees that a software component is interoperable and compliant with data protection and security for use in the Catena-X ecosystem. Only certified solutions have access. The ONCITE Digital Production System from German Edge Cloud has now been certified as the first solution by Catena-X.
More information about ONCITE DPS Catena-X certification

ONCITE DPS gives SMEs access to Catena-X
ONCITE DPS supports the fast, secure networking of production, modern data management and high manufacturing transparency. This also makes it possible to track the carbon footprint or enables new business models such as 'manufacturing as a service'.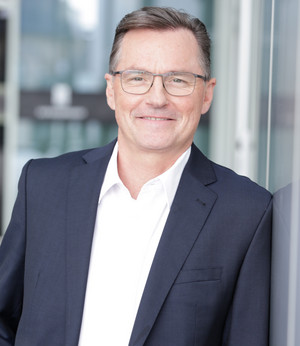 "We are now seamlessly integrated into the Catena-X network with our ONCITE digital production system. It allows us to exchange data securely and efficiently within the network and to digitalise processes within factories – quickly and in a compliant manner."
Dieter Meuser, German Edge Cloud's CEO of Digital Industrial Solutions. "As a founding member, we find it important that medium-sized companies have access to the Catena-X network, because the automotive industry is facing major challenges. The digitalisation, electrification and networking of supply chains call for new technologies, processes and infrastructures. Integration into the network can be crucial so that market players remain competitive and innovate."
ONCITE DPS supports the fast, secure networking of production, modern data management and high manufacturing transparency. The production management system combines formerly separate core components of digital production in one system with a flexible, microservices-based architecture: agile production management with MES and MOM functions, Industrial IoT as a database, as well as low-code development for simple application development. On top of that, edge computing is used to ensure companies retain sovereignty over their data processing.
Press Contact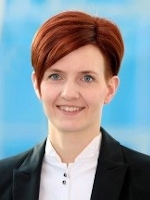 Dr. Carola Hilbrand
Director Corporate Communications
Telephone: +49 (0) 2772 505-2527
Email: hilbrand.c@rittal.de
Press Contact