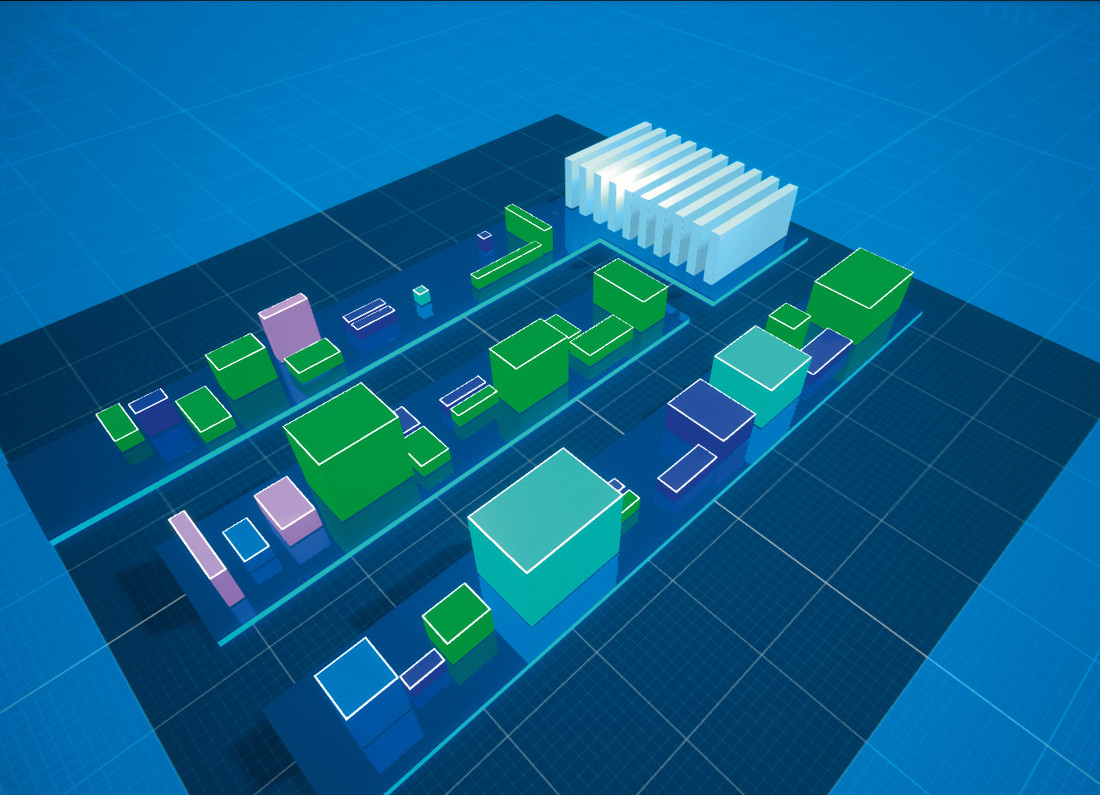 The real factory in the virtual world: Mapping and testing
Production runs can be comprehensively planned, evaluated, and optimised when a factory is visualised in 3-D. "Virtual Factory" are the keywords, and a new service of the German Edge Cloud's ONCITE Industrial Suite now makes this possible. This creates an overview and collects and analyses data from production. In this way, optimisation potentials can be uncovered, errors researched and fact-based decisions taken. German Edge Cloud will present a "Virtual factory" use case to visitors at Booth E06 in Hall 11 of Hannover Messe.
Which things are slowing down production? Which adjustments to the real factory would be of benefit? These and other insights can be drawn from ONCITE Industrial Suite's new "Virtual Factory" service, which extends the software's cloud-native applications. The new service is used to acquire and display data from the factory.
Data is recorded and collected almost in real time, from sensor values to ERP bookings. This can provide valuable insights in real time and be used for historical presentations, for instance, to identify disruptive factors that slow down production processes. In addition, the data can be displayed in individual mini-dashboards, directly on the object concerned or in detailed BI (Business Intelligence) system dashboards. In addition, in-depth analysis is possible: from simple aggregation to report generation.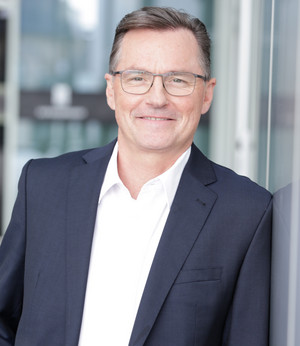 "Real production data can be visualised and evaluated in almost real time on 3D images of the factory, thanks to highly integrated data management. This provides a special insight into every operational process and a detailed data overview of production, for example, to identify problems at an early stage. The evaluation options establish the basis for error analysis and production optimisation"
explains Dieter Meuser, German Edge Cloud's CEO Digital Industrial Solutions.
Improved adaptability and process optimisation
The "Virtual Factory "allows fast, graphically supported modelling of the factory from the abstracted master data hierarchy of the machinery to the 3D model of the plants. The areas of the factory can thus be displayed transparently in near real time, thus supporting the control of the factory by maintenance staff, machine operators and production planners. This is an essential factor at times when a high level of agility in industrial companies is crucial for success.
"Customer needs and market conditions in many manufacturing companies are constantly changing. Therefore, production and intralogistics processes need to be quickly adapted to new circumstances," explains Dieter Meuser, and he continues: "Companies can become more adaptable and flexible with the 'Virtual Factory' service. The ability to map the factory in the digital world lets potential bottlenecks or disruptive factors be identified before they arise in real production. Alternatively, users can test the effects of changed processes in advance. This way, adjustments can be made quickly and with little risk, while production efficiency and flexibility increase."
At the 2023 Hannover Messe, German Edge Cloud will demonstrate a variety of application scenarios at Booth E06 in Hall 11 and provide live insights into the use of the "Virtual Factory" at Rittal's Haiger factory.
Press Contact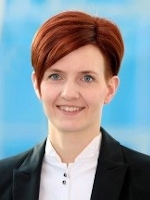 Dr. Carola Hilbrand
Director Corporate Communications
Telephone: +49 (0) 2772 505-2527
Email: hilbrand.c@rittal.de
Press Contact