The energy shift
for your factory
The energy shift
for your factory
Identify and boost your potential energy savings
Helping to shape the energy shift is a huge challenge facing both the industry as a whole, and you as a market player. We can help you to manage your production from a cost and energy availability perspective.
When it comes to optimising your energy use, transparency and measurability are the crucial first steps. Understanding and being familiar with your consumption is the key to optimising it and your downstream energy management. By monitoring energy with the ONCITE Digital Production System, German Edge Cloud records and measures energy data for in-depth analysis and evaluation. This in turn increases transparency.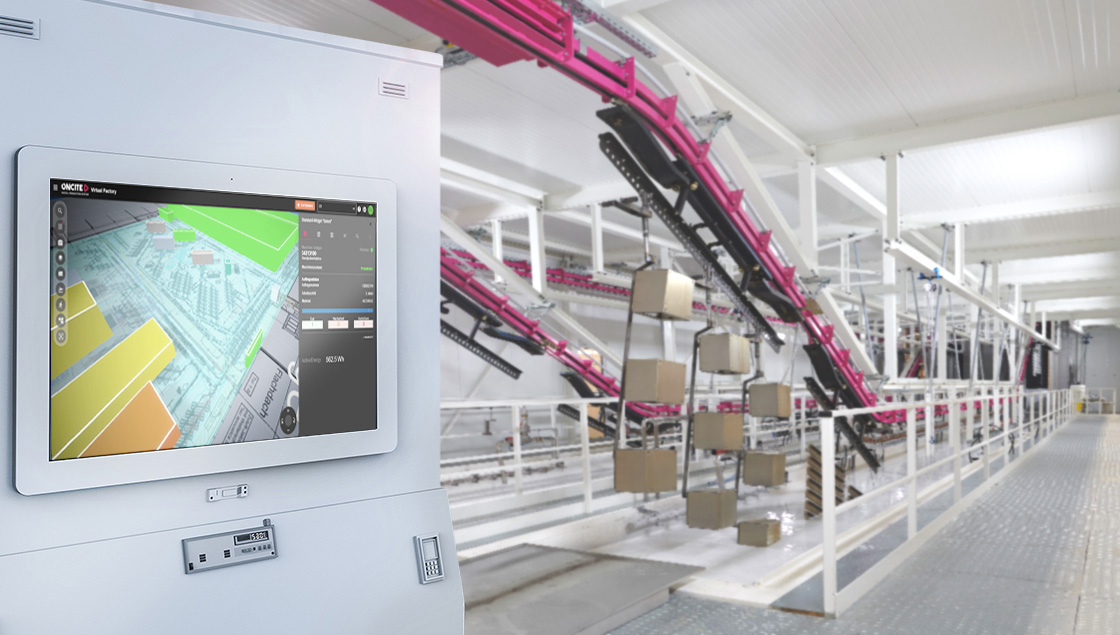 "The ONCITE Digital Production System delivers an overview at the click of a button. Data from our production systems is easily extracted and analysed. Correlating material flows and media consumption allows us to identify and maximise potential energy savings."
Moritz Heide, Vice President Digital Operation, Rittal
Energy and power in your production plant
For example, if your focus is on power consumption, visualizing current profiles and correlating them with production processes and other ambient parameters allows you to identify potential energy savings. With machine tools, for example, standby mode to maintain process stability accounts for 30 percent of energy consumption. The production process itself only consumes around a quarter of the total power usage.
Optimise your production system's energy efficiency.
Gain more transparency about
your energy consumption!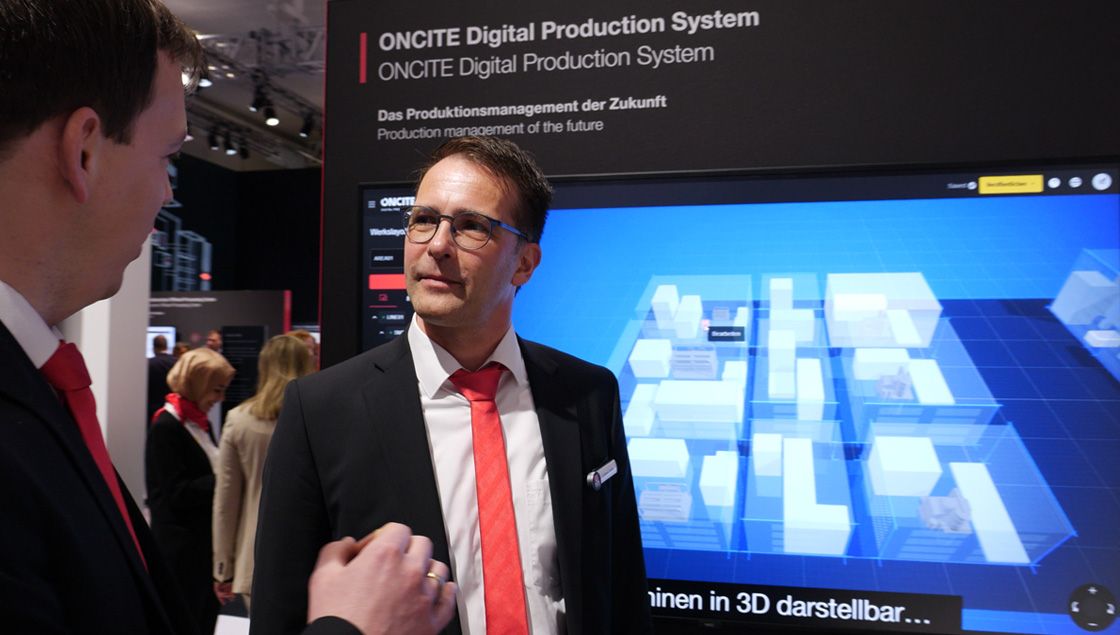 "Reducing the base load and avoiding peak loads are extremely effective at significantly reducing energy consumption in production. Our energy monitoring tool provides the ideal basis for energy management."
Andreas Zerfas, CTO Digital Industrial Solutions, German Edge Cloud
Use Case
Energy monitoring with ONCITE DPS
Live from Rittal Haiger's plant
Convince yourself on site. Visit the Smart Factory Day at Rittal's Haiger plant!
Your Benefits
As the prerequisite for energy management, energy monitoring
not only benefits production but also minimises the factory's carbon footprint
and contributes to climate protection.
Monitor your energy use with the ONCITE Digital Production System and increase transparency by recording and measuring your energy data.
Identify potential energy savings and utilize them to the max.
Correlate energy data such as current profiles with production data and other ambient parameters.
Analyse your energy consumption and processes and manage them according to cost and availability.
Transparency of energy consumption:
Increase efficiency. Reduce costs.
Intelligent data collection and analysis using ONCITE DPS.
Smart Factory Apps
Easy integration of software services for demand-driven and cost-effective production optimization.
Virtual Factory
The digital production twin - allowing manufacturing companies to be more adaptable and efficient.
Low-Code Application Development
Composable architecture guarantees greater agility and maximum resilience in the age of IoT solutions.
Industrial IoT
Keeping track of production processes thanks to consolidated data - for more insights and fact-based decisions.