The future of app building
The future of app building
Don't program, configure!
A company's IT/OT infastructures must be designed for composable architecture to ensure its future viability in the age of IoT. This composability facilitates rapid transformation, agility and maximum resilience.
The ONCITE Digital Production System makes life easy by uniting the platform and application functionality in a single edge- and cloud-based solution. It achieves this by delivering selected MES, IIoT and MOM functions on an integrated architecture, combined with state-of-the-art, low-code application development. The software services can be used parallel to existing IT/OT infrastructures and in a range of different environments. This allows you to compose bespoke solutions without any programming knowledge.
Just imagine being able to create or use apps without having to write a single line of code. Rather than worrying about complex syntax or debugging, you can focus on what's really important: the functionality and benefits of your apps. What's more, you can also generate customer-specific user interfaces in just a few clicks.
Your benefits and added value
Easy to use, even for non-specialists
Generate apps and specific user interfaces without an in-depth knowledge of programming.
Rapid adaptability and scalability of applications
Extensive integration of third-party services
Introduce and implement innovations more rapidly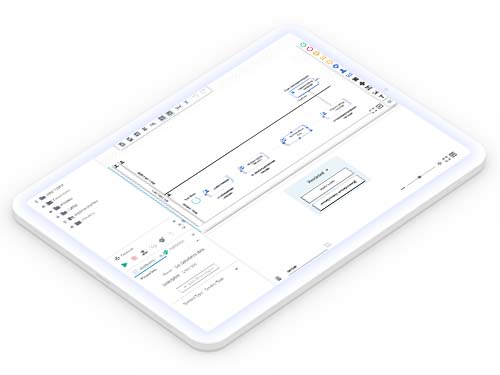 Low Code Development (I)
Low Code Editor
Processes digitalize without programming
Harmonise your existing IT systems and boost their flexibility. This is easily achieved with the Low Code Editor in the Low Code Development Service of the ONCITE Digital Production System. The graphical user interface allows you to digitalize processes and data flows without programming. The model-based low-code technique also supports the integration of systems, devices and machines. You will be able to respond rapidly and flexibly to any future changes, develop standard workflows via BPMN 2.0 and execute them immediately.
Use the standardised software modules and pre-developed processes for new, user-centric tasks. It's never been easier: Develop at breathtaking speed with our drag & drop processes, and check immediately for functionality with the built-in debugger.
Agile – flexible – fast – error-free
Processes may be executed manually, or on a time-controlled or event-driven basis
Enjoy access to countless industry standards
Also suitable for use with ETL tasks
Includes a built-in debugger
Graphically transform your data model
Low Code Development (II)
IoT connectivity
Driving the digital transformation
In future, all units such as machines, IoT devices and IT systems will be interlinked in a single, smart production system. A modern composable application and IIoT technology platform like the one provided bz the ONCITE Digital Production System is pivotal to the digital transformation. It features all the relevant industry standards (such as MQTT, OPC-UA, Modbus, Kafka etc.) as well as the necessary adaptors for integration into existing IT/OT systems. The Low Code Editor allows you to precisely digitalize data flows and processes, harmonise data and prepare it for subsequent processing.
Integration (machines, systems, devices, IT/OT systems)
API management
Process automation/digitalization
Application development
Low Code Editor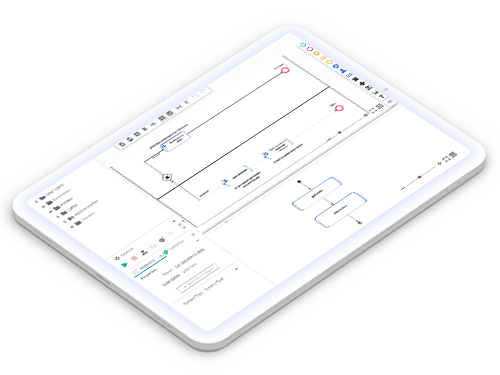 Smart Factory Apps
Easy integration of software services for demand-driven and cost-effective production optimization.
Virtual Factory
The digital production twin - allowing manufacturing companies to be more adaptable and efficient.
Energy Management
Transparent analysis and tracking of energy consumption in manufacturing - for improved efficiency and more sustainability.
Industrial IoT
Keeping track of production processes thanks to consolidated data - for more insights and fact-based decisions.